ABOUT US
---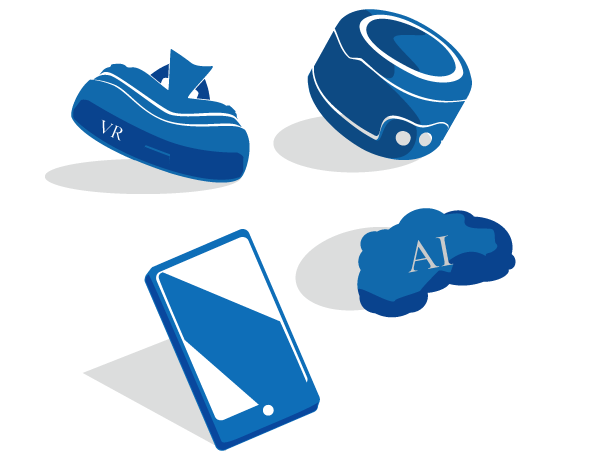 We are Research and Development company specialized in VR/AR/MR, AI, and IoT.
---
Research and development capabilities

Good enough knowledge & skills required for developing VR / AR / MR content, applications, IoT, etc.

UIUX design

Comfortable design and operation feeling, easy-to-use design, creation of system for operation

Consulting

Strategic proposal and executive ability to accelerate business
SERVICE
---
We supply One-Stop solution to develop products or services by figuring out the clients' goal accurately.
We provide total support including planning, proposal, design, research and development.
App / Web
We develop Web, Mobile applications or other systems on device-free. We create excellent products under the development of well experienced engineering experts and UIUX design.
VR / AR / MR
Based on the results of content planning and development using the Cutting-Edge 3D technology such as VR (Virtual Reality) and Hololens, we are willing to support clients/customers to be successful together.
AI
We support development of tools integrating AI(Artificial Intelligence) technology such as machine learning , deep learning, analysis of images/data and data utilization.
IoT
We support the clients' business needing for innovation such as R&D for IoT (Internet of Things) , prototyping and demonstrations for exhibitions.
Education Activities / Tools
In response to the growing demand for IT technology and Programming education, we are developing and providing education activities and materials for better education in both Japan and overseas.
Overseas Expansion Support
We support companies for overseas expansion. We have supported companies in US, Korea, etc. to expand into Japan to date.
PRODUCTS
---
The name "Kamibot" is derived from "Paper (Kami)" and "Robot".

"Kamibot" is a robot for programming education for children.
The dedicated app allows you to control the operation of "Kamibot"
In addition, it also enable you to program direction change, speed control, color change of 6 color LED, etc.
You can learn programming while playing with a lot of fun.
Lilac Space is our in-house developed Web conference system for business which utilizes the technology of WebRTC.
We are planing to equip useful functions for remote work, teleconference with Long -Distance Clients, and small group online seminars etc.
WORKS
---
We are working on IoT, VR, 3D technology, application development, design, development of teaching materials, etc.
Please don't hesitate to ask us if you have any request or inquiry about our business or products/services.
"Can you make something like this?" "Tell me about your service/products." "Why don't we cooperate with each other?"
We would look forward to receiving whatever inquiry/offer from you.

The company name 'LogixSqure' means that we consider in a good balance as if multiple "logics" forms "square".
Taking a pride as a professional engineer, we spare no effort to make both Clients and LogixSqure's business be "Square" success.
Company Profile
Company Name
Logix Square Corporation
Location
Prosper Building 8F,
1-3-3 Iwamotocho, Chiyoda-ku, Tokyo 101-0032 JAPAN
Date of Establishment
August 2007
CEO
Masayuki Shoji
Stated Capital
7 million (7,000,000) yen


Business Outline

・IT Consulting
・System Consultation
・Project Management
・Web, Software, Application Development/Sales
・System Analysis and Construction and Monitoring
・Education of IT Technology, Development of Teaching Materials
・Supporting Foreign Companies in Japan (US, Korea, etc.)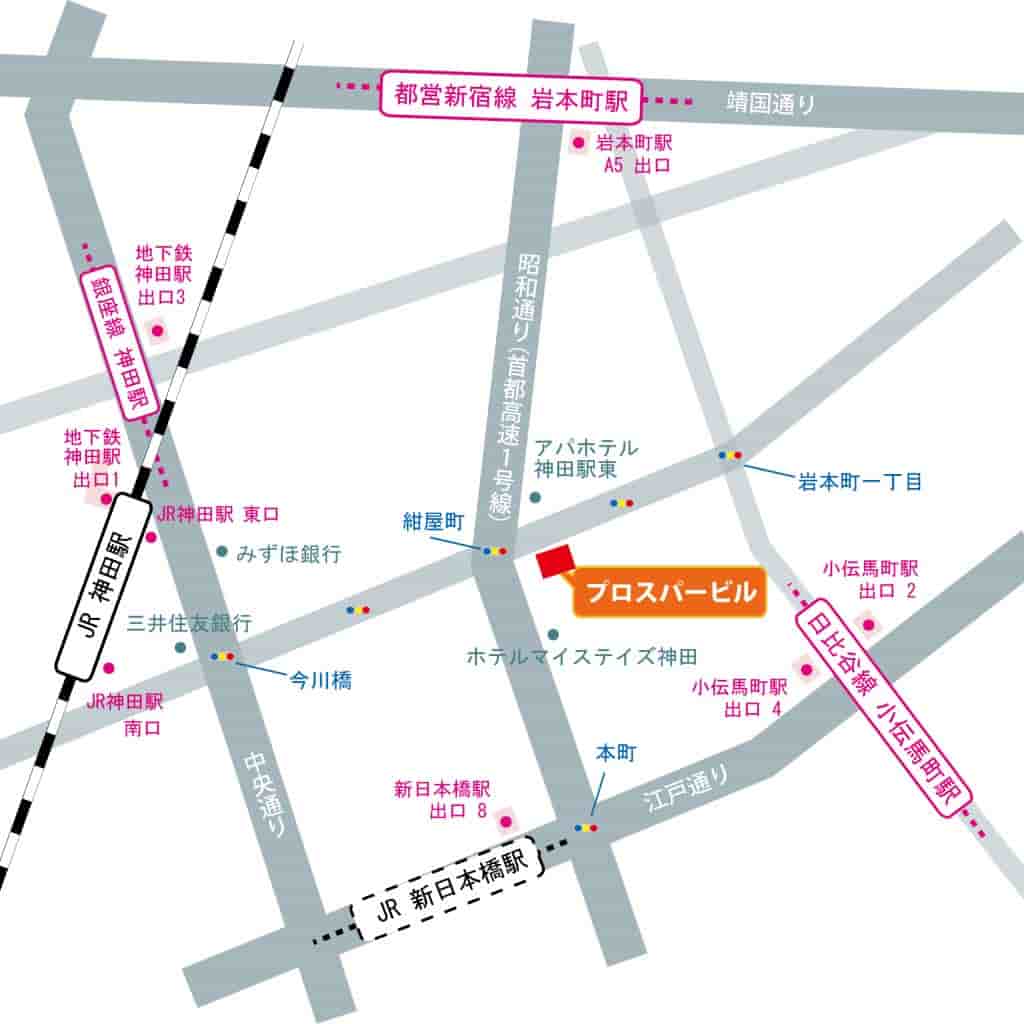 Location

Prosper Building 8F, 1-3-3 Iwamotocho, Chiyoda-ku, Tokyo 101-0032, JAPAN

Logix Square Corporation

TEL
+81-3-5809-1792
(10:00 to 18:00 on weekdays)
FAX
+81-3-5809-1793
Public Transportation

JR Keihin-Tohoku/Yamanote/Chuo Line
Kanda Station South Exit
(6 minutes on foot)
Tokyo Metro Hibiya Line
Kodenmacho Station Exit 2 or Exit 4
(6 minutes on foot)
Toei Shinjuku Line
Iwamotocho Station Exit A5
(9 minutes on foot)
JR Sobu Line
Shin Nihonbashi Station Exit 8
(7 minutes on foot)
CONTACT
---
Please feel free to contact us if you have any questions about our business, products, request for estimate or business collaboration.